February 12-13, 2019
The H Hotel, Midland MI
---
This year's conference theme is "The circular bioeconomy – a viable path to a sustainable future". The theme highlights both the circular nature of the bioeconomy and the critically important, low carbon contribution of renewable resources. The conference is designed to inform communities and businesses about the forest bioeconomy, identify challenges for researchers and policy makers and for MiFBI to receive input from sponsors and attendees to guide future actions and activities. In addition to a general session on the forest bioeconomy, the conference will have concurrent sessions addressing key areas: Mass Timber Buildings, wood recycling/circular economy, policy needs, non-timber forest products, wood chemistry/lignin, wood energy, creative design, supply chain, and bioproduct commercialization for SME's – areas that we believe are exciting and emerging areas of growth potential for Michigan.
---
Opening Keynote Speaker
Mary Draves – Global Director of Environmental Remediation and Restoration, The Dow Chemical Company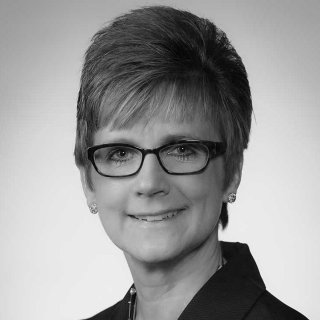 Mary is responsible for managing Dow's remediation organisation and the implementation of Dow's global remediation strategy in a safe, cost efficient manner consistent with Dow's commitment to sustainability. Draves also acts as implementation leader for the Company's ambitious 'Valuing Nature' sustainability goal, which aims to identify $1 billion worth of value to Dow from projects that enhance nature.
---
Sponsors
Interested in sponsoring? Download the sponsor guide!
---
Who Should Attend
The forest bioeconomy cuts across nearly every sector – from automotive, plastics, recycling, consumer products, construction, textiles, furniture, medical devices and biopharma just to name a few. Engineers, marketers, scientists, managers, economists, those in the creative industries and especially students of every stripe should can attend to learn what a circular bioeconomy can mean for our sustainable future.
Lodging
Rooms are reserved at the H Hotel for conference attendees. Use the link below to reserve a room or call the Hotel directly at 1-800-282-7778. Reservation deadline is January 21, 2019.
Steering Commitee
Mark Rudnicki – MiFBI (Chair)
Julie Manley – Guiding Green (Co-chair)
Charlie Becker – Weyerhaeuser
Rich Bowman – The Nature Conservancy
Scott Herron – Ferris State University
Alper Kaziltas – Ford Motor Company
Christian Lenges – Dupont Industrial BioScience
Lori Phalen – Michigan Association of Conservation Districts
Akshay Trivedi – Lear Corporation
Matt VanSweden – Catalyst Partners
Joe Voss – Creative Many
---
Michigan Technological University is supporting the hosting and planning of this event (separate from any sponsorship) through its partner role in the Michigan Wood Innovation Team grant. This event is funded in part through a grant awarded by U.S. Forest Service Wood Innovations to Renewable Resource Solutions, LLC. In accordance with Federal law and U.S. Department of Agriculture policy, this institution is prohibited from discriminating on the basis of race, color, national origin, sex, age, or disability. (Not all prohibited bases apply to all programs.) To file a complaint of discrimination, write USDA, Director, Office of Civil Rights, 1400 Independence Avenue, SW, Washington, DC 20250-9410 or call toll free voice (866) 632-9992, TDD (800) 877-8339, or voice relay (866) 377-8642. USDA is an equal opportunity provider and employer.